R1 : Metwally 3-2 Adderley, Shahin 3-1 Mackevica, Villard 3-1 Whitlock, Moataz 3-0 Gear
A trio of Egyptian wins as Enora Villard joins Mariam Metwally, Nadine Shahin and Hana Moataz in Round Two
Mariam Metwally (Egy) 3-2 Georgia Adderley (Sco) 11-9, 9-11, 7-11, 11-9, 11-9 (71m)
Nadine Shahin (Egy) 3-1 Ineta Mackevica (Lat) 11-5, 11-7, 6-11, 11-6 (28m)
Enora Villard (Fra) 3-1 Emily Whitlock (Wal) 11-6, 6-11, 11-9, 2-3 rtd (44m)
Hana Moataz (Egy) 3-0 Grace Gear (Eng) 11-9, 11-6, 11-9 (27m)
Mariam Metwally (Egy) 3-2 Georgia Adderley (Sco) 11-9, 9-11, 7-11, 11-9, 11-9 (71m)
@mariam_metwally tells us more about her mid-match injury and how she secured her round 1 victory ✅#ElGounaSquash pic.twitter.com/58d7GXh2Zl

— PSA World Tour (@PSAWorldTour) May 26, 2023
Georgia (on Twitter):
This one stings 😢
Mariam : People who do not live in Egypt or never came to Egypt might not realise how big getting married here is! I have lost a lot of weight, not because I tried to, but because of the stress of getting everything ready, we have about 500 guests coming, and maybe more! I want to make sure everything is perfect, everybody is happy.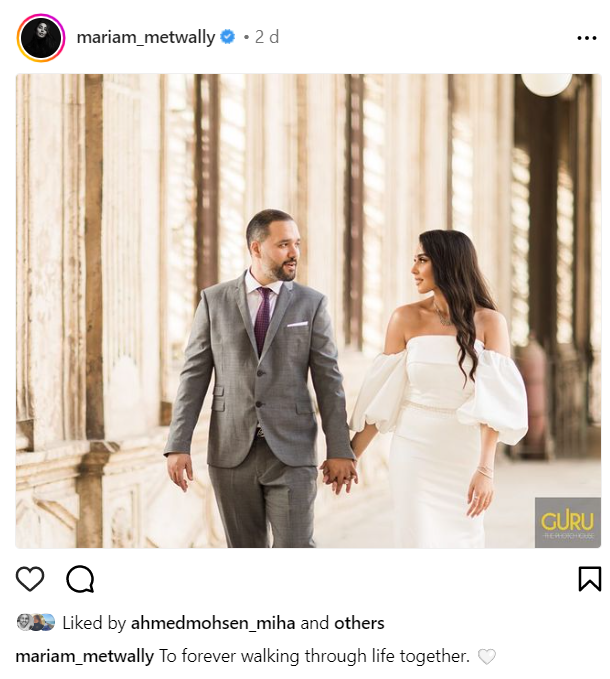 My husband is called Mahmood Hayman, he is in Real Estate and also his family owns a sweets factory. [Fram is suddenly very interested!] We will be living in 6th October…
Back to squash, I had a metatarsal fracture and I couldn't play squash for two months, I was not sure to play this one, but I realised I really wanted to. Also, it's hard to balance my squash and the preparation of the wedding.
So today, the plan to trying to win! Just go on court and win…
I had never played Georgia before, never saw her play either. She is a good player, she moves very well, she is fast too, with nice hands.
Today I was just trying to stay focused as much as I can, it worked but it was a big first round to be honest.
Hana Moataz (Egy) 3-0 Grace Gear (Eng) 11-9, 11-6, 11-9 (27m)
Hana : I finished my Uni studies exactly one year today! So it was my first year full time on the Tour.
I'm really happy I won today, I haven't done Gouna since I left for the States for my studies, so it was very important for me. So really happy to be here.
I'm definitely happy with what I've done this year so far. I climbed the rankings a bit but I know there is much more I can do.
I have now moved back from Boston and I'm now in Cairo, and I'm coached by Omar Abdel Aziz.
Tomorrow, looking forward to playing Farida (Mohamed], as last time we played was in College and it's very different on PSA, hoping it's going to be a good match.
Enora Villard (Fra) 3-1 Emily Whitlock (Wal) 11-6, 6-11, 11-9, 2-3 rtd (44m)
Enora : I think I made her do a lot of work today. I was playing a simple game, trying to put the ball where she wasn't, and I could see she was running around me a bit.
For what I understood, as I was up in the score, she slipped and twisted her knee. Shame a match has got to stop like that obviously.
Tomorrow, I am playing Rowan ElAraby, last time we played was in the second round after I had my best win in a Platinum ever against Haley Mendes, and I lost 3/1. So tomorrow, nothing to lose, and I'm going to give it all I have!